Furoshiki (風呂敷) can refer to traditional Japanese wrapping cloth traditionally used to transport clothes, gifts, or other goods. The Link Collective on Etsy sells some beautifully designed Furoshiki. Shop Owner Kyoko says:
"Each of our products has been hand printed in Japan, using traditional printing techniques. We are working with a great printing company called Chiffonez in Tokyo, who specialize in the printing of furoshiki. To make sure we get the best results possible, we keep a close dialogue with the printers, retaining a good balance between our ideas and their invaluable knowledge."
The lucky recipient will be getting many gifts in one. These are just some of the items that caught my eye: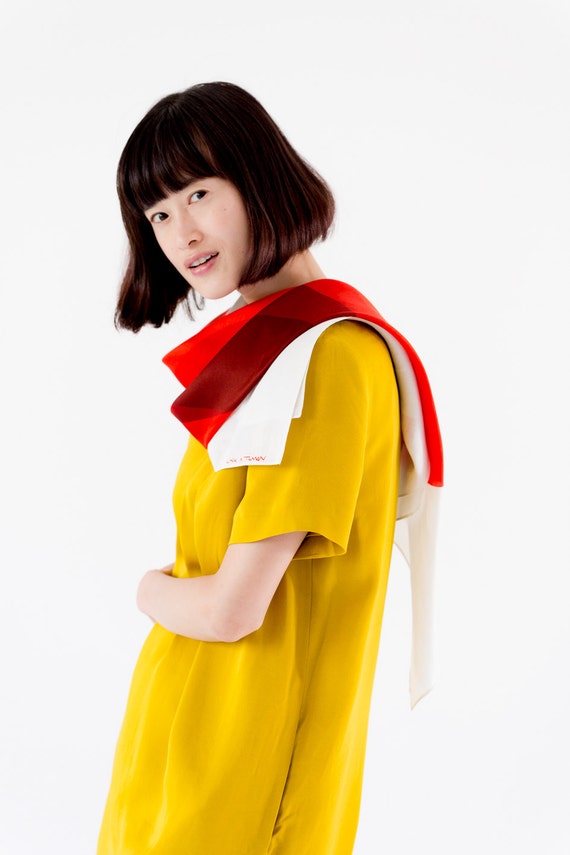 Wrap used as a scarf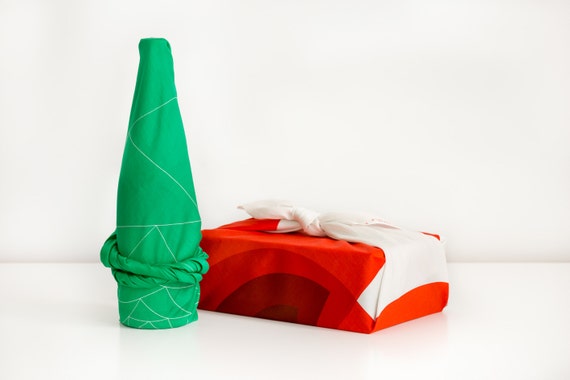 And as gift wrap
There were so many here that I fell in love with. I am a scarf collector anyway, so this is definitely a place I will visit again and again.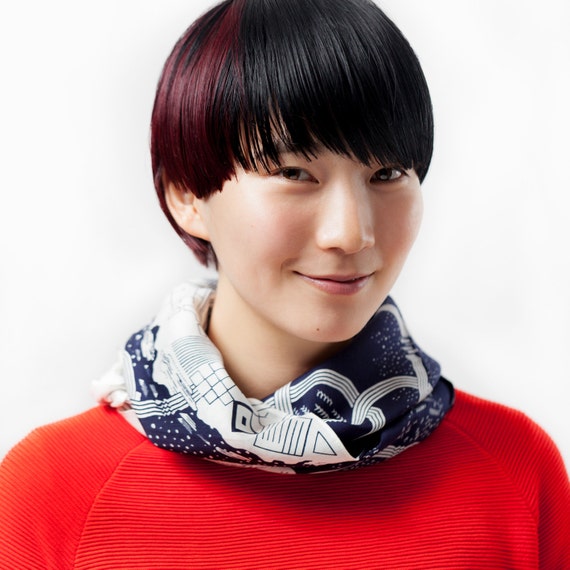 Hida Express as a beautiful scarf
Another option they offer is adding a leather carry strap, turning it into a textile handbag.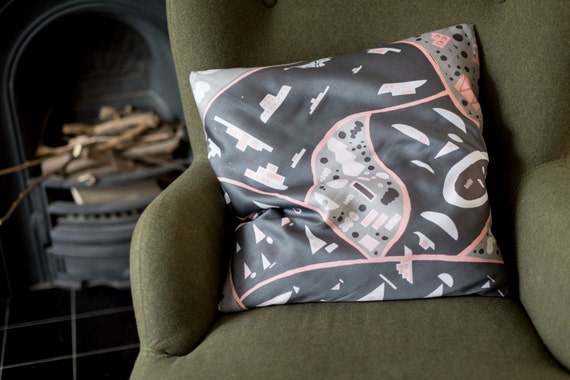 Stockholm Grey Furoshiki being used as a pillow cover.