Obsessed with this
shop
and
blog
! From her Etsy shop description:
"Anastasia Marie is a stationery + design studio based in the Portland, Oregon metro area. Founded by Anastasia Mikailenko in 2009, Anastasia Marie originally began only as a full on custom design service, but has then progressed to include ready-made goods and packaging supplies. Anastasia Marie continues to specialize in the handmade, which includes 3D layered cards + wall art and layered paper garlands + toppers — as well as wedding + social stationery, working with brides and small businesses to bring their life's stories and dreams into their paper goods."
She has so many good things in her Etsy shop that you can use to recreate the amazing ideas in her blog. For example, can you get any cuter than this baby shower gift wrapping using cut outs of little baby things? No you cannot.
Or this elegant dahlia gift wrapping? Sigh.
And if you go to her shop, you will find the best tags, washi tape and glitter things ever. For example, this corrugated tag with glitter:
Which can be used to wrap gifts like this: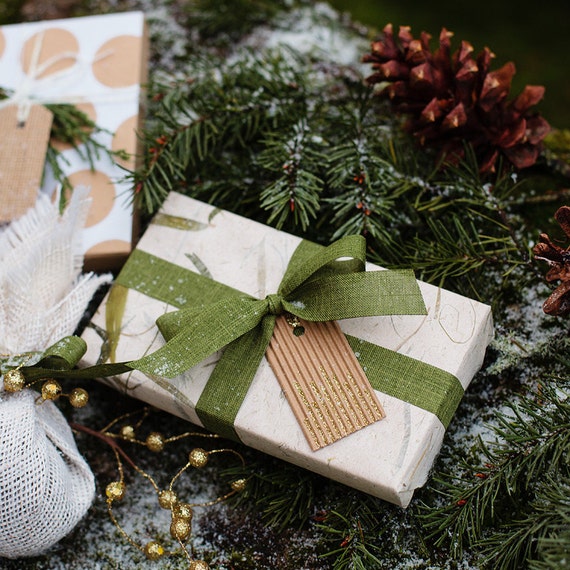 or like this:
I could go on for days. But just go check it out to find your favorites.
Okay, just one more.